The latest pics have been posted, loads were still arriving when I left !!!
  The weather is going to be very nice for the sale, bring a fan as it's going to get hot with the auction action taking place.  Have a safe trip getting here & we all hope you get what you come for.

  See You At The Sale!
Borntrager Farms Located in Bee County, Texas
4226 Gaitan Lane Beeville, Tx 78102 - - - 361-362-1408
Pictures of items arriving will be posted as we get them, check back often for latest views!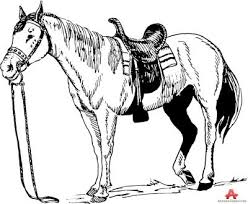 The Fall Sale is the 7th & 8th of November 2018 !

Don't worry about the rain the sale is inside!
  We are now taking consignments for this sale!

AUCTION: 12th Annual FALL Borntrager Consignment Auction
Wednesday and Thursday


Horses, Mules, Milk Cows, Poultry, Antiques, Collectibles, Harness, Tack, Saddles, Horse Drawn Farm Implements, Wagons, Buggies, Carts, Antique Furniture, glassware, lanterns, smalls & much more! (all items subject to committee approval)
    This small Amish community, located just outside of Beeville, Texas, is the only one of it's kind in Texas.  They provide many goods and services that are greatly appreciated by the locals and many others.
    In season, fresh produce is marketed at their store, along with pure, local honey, essential oils,  teas, hand crafted items, and on Fridays fresh baked pies, breads, jellies and cookies are available. The shop hours are 8-5 Mon - Sat. and closed for lunch from 12-1.
    For those desiring to have their horses shod, harness made or repaired, buggies and wagons built from the wheels up or repaired they can also accommodate those having these needs.
  Each year this Amish Community holds a Fall auction to raise money for their school.  We hope you'll join us for the fun, the call of the auctioneers and for a time you won't find anywhere else in Texas.  YOU can join in the fun by selling or buying at this sale. 

     November will be here before we know it so start making plans now to attend.  If you would like to participate as a seller in this or the fall auction now is the time to look around and see what you'd like to part with. Get in touch with the number on the flyer and we'll get you any other information you need,  check back for updates on this sale & pictures as we get closer to sale time.